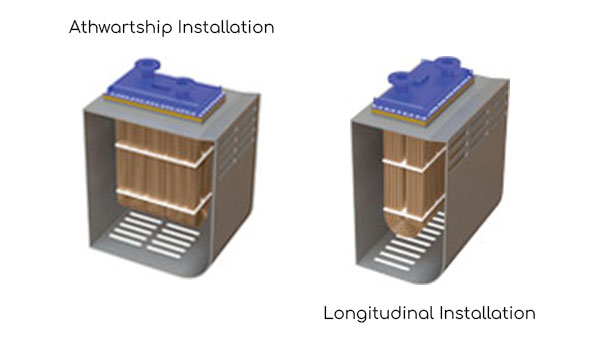 The sea chest requires careful planning.
The inlet and outlet slots of the sea chest must provide a constant flow of seawater over the boxcooler's tubes
. The inlet slots are located at the base of the sea chest and should be positioned transversely to the outlet slots on the side of the sea chest. The outlet slots should be positioned as close to the top of the sea chest as possible.
The outlet slots must always remain below the waterline, even when the vessel is in a light draft condition.
Please refer to the installation manual for guidelines on slot quantity and sizing.